COOPERATION
SARGASSO's friends is the strength of our service. Together we create value for a wide variety of industries with an interest in the growing potential of the blue sectors. Co-operating with SARGASSO is a way in for other clusters to create value for their members. When we recieve requests for  partners outside of our own blue areas of expertise we reach out to our friends that have the same motivation as we do – to help companies grow, accelerate circular and sustainable solutions and to make business and contacts prosper.
Please get in touch if you are interested in co-operation!

COOPERATION THROUGH PROJECTS
SARGASSO is connected to two different project to support with matchmaking and innovation; The Connected Ship and RAMSES (through the E-LASS network).
Want to be our friend and recieve our proposals?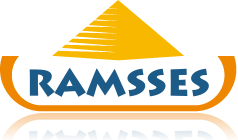 RAMSSES
Is an EU-funded project looking to prove the benefits of using lightweight materials in the maritime sector.

The Connected Ship
Is a project funded by the Nordic Innovation which focuses on the challenge of connecting ships throught the use of digital solutions.